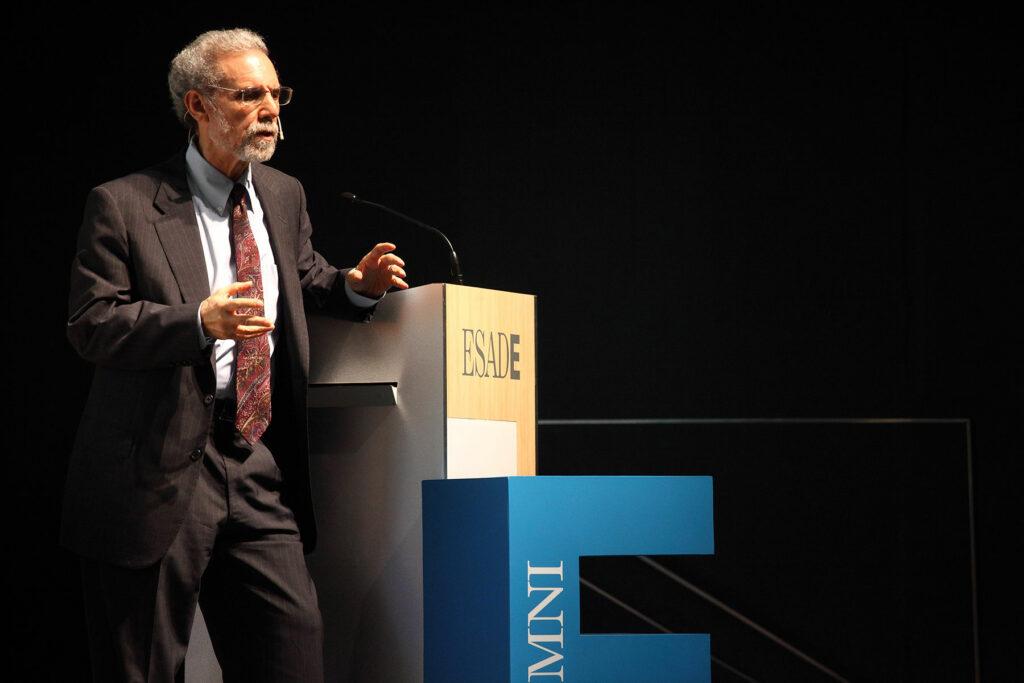 Ranked one of the 10 most influential business thinkers by the Wall Street Journal, psychologist and author of Emotional Intelligence Daniel Goleman has transformed the way the world educates children, relates to family and friends, leads, and conducts business.
The Harvard Business Review called emotional intelligence—which discounts IQ as the sole measure of one's abilities—"a revolutionary, paradigm-shattering idea" and chose his article "What Makes a Leader" as one of ten "must-read" articles from its pages. Emotional Intelligence was also named one of the 25 "Most Influential Business Management Books" by TIME Magazine.
He frequently speaks on campuses and to organizations of all kinds and sizes around the world about how social and emotional intelligence competencies impact professional performance, results, and personal satisfaction.
Dan has been a TED talk speaker as well as featured speaker or panelist at Google, Caterpillar, Johnson & Johnson, WOBI, Goldman Sachs, ESADE Business School, LVMH, and the World Economic Forum, among many others.
To inquire about speaking engagements, please contact the Leigh Bureau.
More about Dr. Goleman:
He is a co-founder of the Collaborative for Academic, Social, and Emotional Learning (www.casel.org), originally at the Yale Child Studies Center and now at the University of Illinois at Chicago. CASEL's mission centers on bringing evidence-based programs in emotional literacy to schools worldwide.
He currently co-directs the Consortium for Research on Emotional Intelligence in Organizations (www.eiconsortium.org) at Rutgers University. The consortium fosters research partnerships between academic scholars and practitioners on the role emotional intelligence plays in excellence.
Goleman is a board member of the Mind & Life Institute, which fosters dialogues and research collaborations among contemplative practitioners and scientists. Goleman has organized a series of intensive conversations between the Dalai Lama and scientists, which resulted in the books Healthy Emotions, and Destructive Emotions.
His work as a science journalist has been recognized with many awards, including the Washburn Award for science journalism, a Lifetime Career Award from the American Psychological Association, and he was made a Fellow of the American Association for the Advancement of Science in recognition of his communicating science to the general public.